Jefferson Lab
SI assists Jefferson Lab in increasing their SEO score to more than 90%.
Jlab.org is a website dedicated to providing information about the Thomas Jefferson National Accelerator Facility, a U.S. Department of Energy Office of Science national laboratory. While the website is an excellent resource for those interested in the facility and its work, it can benefit from SEO improvements to increase its visibility and attract more traffic.
Before
Image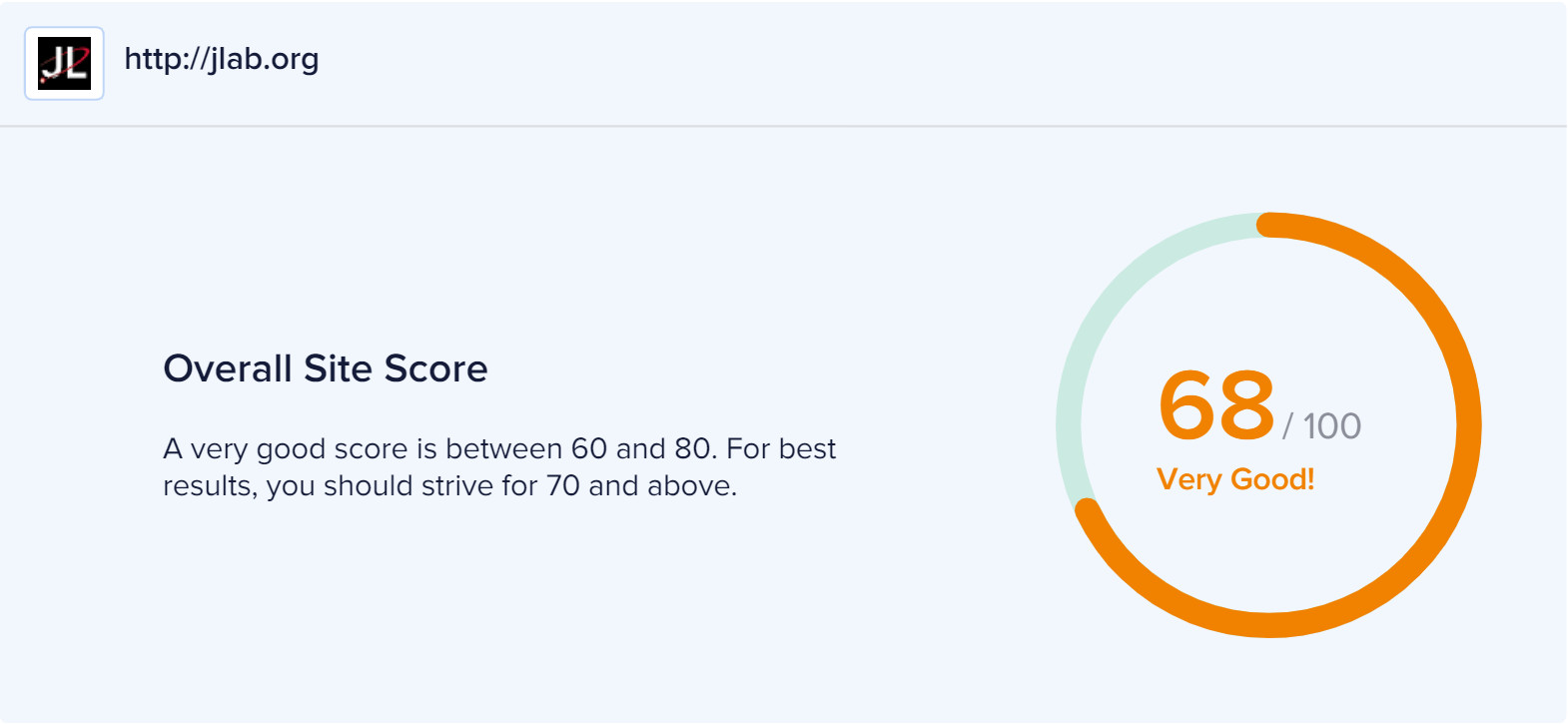 After
Image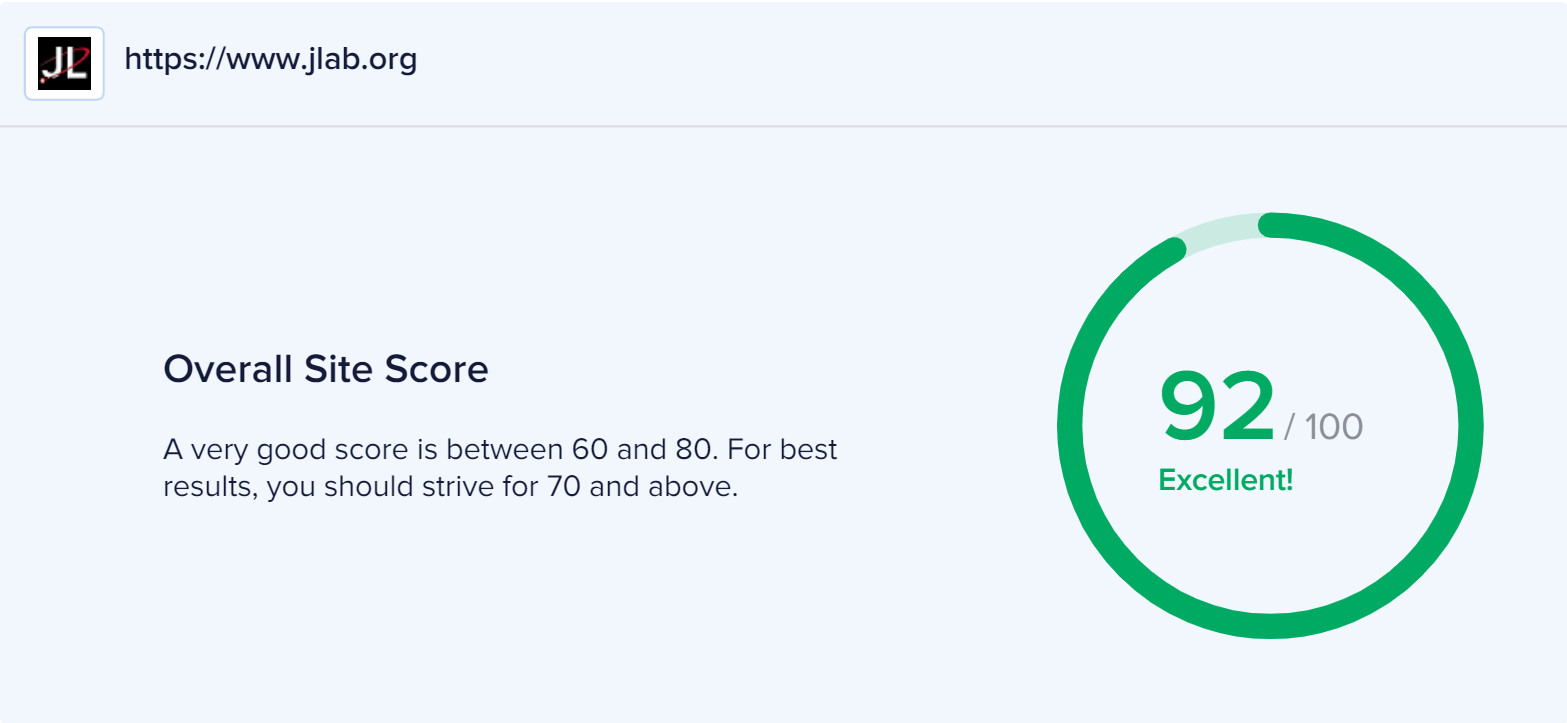 Here are some strategies we used to boost SEO on jlab.org:
Conduct keyword research:
Keyword research is a critical component of any SEO plan. It assists you in identifying the terms and phrases that visitors use while searching for content on website. To cover relevant terms that target audience is searching for, We use keyword research tools such as Google Keyword Planner or Ahrefs.
Optimize website structure:
Jlab website's structure plays a significant role in how search engines crawl and index content. Ensure website's structure is easy to navigate and understand, with a clear hierarchy of pages and an intuitive menu system. Use header tags (H1, H2, H3) to organize content on each page, making it easier for search engines to understand the page's content.
Improve site speed:
Site speed is a critical factor in SEO. A slow website can negatively impact search engine rankings and user experience. Use tools like GTmetrix or Google PageSpeed Insights to identify areas for improvement and optimized website for speed.
Get backlinks:
Backlinks are links from other websites that point to Jlab website. They are a crucial factor in SEO because they signal to search engines that other websites trust and value content.
Use social media:
Social media is an excellent way to promote content and attract more traffic to the website. We share Jlab's content on social media channels like Twitter, Facebook, and LinkedIn to reach a broader audience.